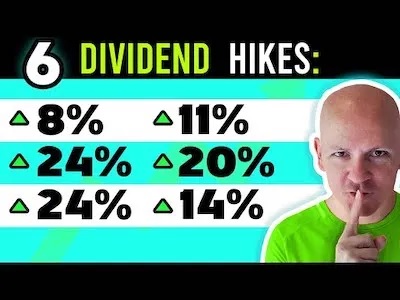 Are you interested in living off of totally passive dividend income?
Want to protect yourself against inflation and make sure your passive income relentlessly increases year after year?
Would you like to know about companies that just increased their dividends yet again?
Then you have to check out today's video.
For more on dividend growth stocks that are relentlessly increasing their dividends, check out our latest video HERE.
This article originally appeared at Mr. Free @ 33.
Category: Dividend Stocks To Buy?