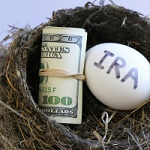 With a rock-solid dividend payment that pushes 12% and serious upside in its price over the next 12 months, if you don't own this stock in your portfolio, you'll be missing out. Don't kick yourself later because you didn't buy. Instead, earn an easy 12% return a year with this one stock. 
The market goes stupid. Smart investors benefit.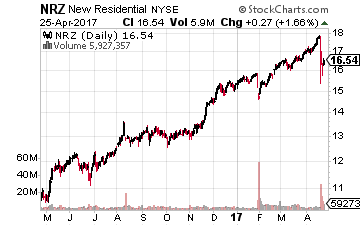 Last week, the share price high yield stock New Residential Investment Corp (NYSE:NRZ) went into a short, steep decline. At one point the stock was down over 13% just a few hours into the trading day.
To mix a metaphor, my email started to ring off the hook as my newsletter subscribers wanted to know what was going on with NRZ.
The decline was triggered by news that the Consumer Finance Protection Board has sued Ocwen (NYSE:OCN) over servicing practices. OCN shares sold off hard and were down 50% when trading in the stock was halted.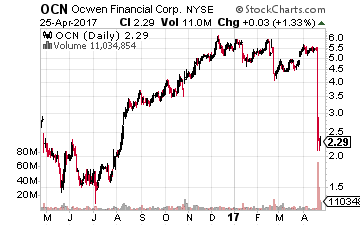 Ocwen is the mortgage servicing company on a significant portion of the excess mortgage servicing rights (MSRs) owned by NRZ. New Residential's primary business is the ownership of MSRs, which account for about half of the company's investment portfolio.
Ocwen is just one of several mortgage servicing companies with which New Residential has a business relationship. When the bad news hit for Ocwen, its share price started to crash, and traders went looking for related stocks. New Residential was an obvious target for short sellers and the NRZ price started to fall.
The reality is that the MSRs and excess MSRs owned by New Residential are assets whose values cannot be affected if Ocwen's problems continue. Some company will have to service those mortgage rights, and if Ocwen is unable to continue to do so, the servicing can be transferred to another company.
Also, if Ocwen reaches a point where it wants or needs to sell mortgage servicing business or additional MSRs, New Residential would be the most likely buyer of those assets. In this case, Ocwen's problems would be a real benefit for New Residential.
The market sell-off of NRZ because of the problems facing Ocwen were not warranted when you look at the two companies' actual business relationship.
The NRZ price drop highlights an important investing fact for high-yield, dividend-focused investors. More than any other stock market strategy, dividend investing requires that an investor understands how a company makes money and how it generates free cash flow to cover and grow the dividend.
Dividend investors are investing in businesses and not nebulous shares. The dividend payments are a direct reflection of the success of the company's business. In the case of New Residential, the company has shown through several ups and downs in the real estate and mortgage sectors that it can consistently make money while still steadily growing the dividend.
With its share price down and business still stable, what we have with NRZ is a buying opportunity. A week ago, the stock was pushing $18 per share. Now you can buy into the same company for around $16.30.
The stock now yields 11.8%. It is likely that NRZ will soon resume its march to above $18. But even if it doesn't, there are few high-yield stocks of this quality that will pay you almost 12% a year standing still.
That's extra income you can use to pay your bills, go out to a nice dinner, and even help pay for that next vacation. And that's all without having to sell a share!
That's just one reason that every investor close to retirement needs to own dividend stocks with secure and growing cash flows like New Residential.
It will allow you to stop worrying about the daily gyrations of the stock market. Instead, you earn consistent returns, paid in the form of cash. It's so easy, all you have to do is buy shares of stocks that have secure dividend payments and watch as they deposit money into your brokerage account multiple times a month.
Note: This article originally appeared at Investors Alley.
Category: Dividend Stocks To Buy?