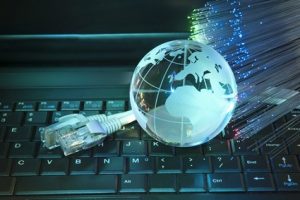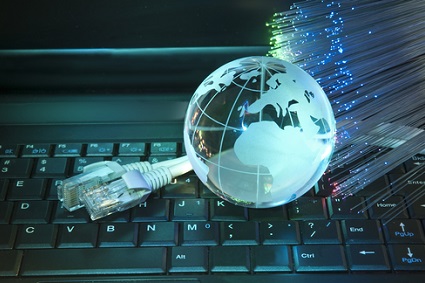 Investors looking for blue-chip dividend stocks should consider the Dividend Aristocrats, which have increased their shareholder payouts for at least 25 years in a row. These stocks have stood the test of time, thanks to strong competitive advantages and top brands.
AT&T Inc. (T) is a Dividend Aristocrat, and has increased its dividend for over 30 consecutive years. It is a tried-and-true dividend growth stock, with steady dividend increases each year. Not only that, but it is also a high-yield stock with a dividend yield of 6.2%. This is a highly attractive yield for income investors, such as retirees.
A Looming Media Giant
AT&T attained its Dividend Aristocrat status by growing into one of the largest telecoms in the world. It has a market capitalization of $234 billion. Its products and services include wireless and cable television. It also owns satellite TV provider DirecTV.
On July 24th, AT&T reported second-quarter financial results. Revenue of $38.99 billion fell by 2.1% from the same quarter a year ago, but adjusted earnings-per-share increased by 15% and operating cash flow increased 18% for the quarter.
AT&T had 3.8 million total wireless net adds last quarter. Its U.S. wireless segment reported service revenue growth, with nearly 400,000 braded smartphone additions, along with fairly low second-quarter postpaid phone churn of 0.82%. In entertainment, AT&T added 342,000 DIRECTV NOW subscribers.
AT&T might have even stronger growth ahead of it, now that it has completed its $81 billion acquisition of media giant Time Warner Inc (TWX). There was a great deal of uncertainty surrounding the outcome of the acquisition, which had been contested by the U.S. Department of Justice on antitrust grounds. Now that the deal is completed, AT&T is about to become a giant in a new area—content.
AT&T and Time Warner put together will have 170 million direct-to-customer relationships. Time Warner has a number of huge media properties, including TBS, TNT, HBO, Cinemax, and the Warner Bros. movie studio. The benefits are already starting to materialize—HBO and Turner both grew subscription revenue last quarter, while advertising revenue at Turner rose 3%.
This acquisition will further diversify AT&T's product offerings and make it a conglomerate in telecommunications, entertainment, and media. With so many various media properties under the AT&T umbrella, advertising is a huge area of future growth, and the company is rapidly building out its advertising platform to go along with its content acquisitions.
AT&T recently announced it will acquire AppNexus, for approximately $1.6 billion to further its advertising reach. On August 7th, AT&T announced it will acquire Otter Media, a subscription, advertising, and content company. Otter Media has a variety of media properties including Ellation, an online subscription video service provider, with offerings under the Crunchyroll and VRV brands, as well as a full-service digital media company, Fullscreen, and its Rooster Teeth brand. Otter Media has an impressive reach, with roughly 93 million unique monthly consumers, and it is on pace for over 75 billion video views in 2018. Now that it has an enormous amount of content in-house, these acquisitions are a great way to boost its advertising potential.
Why AT&T Shareholders Can Expect High Returns
Perhaps the most intriguing aspect of investing in AT&T is its high dividend yield. Indeed, AT&T's current dividend yield is 6.2%, and even better, AT&T should continue to increase its dividend each year. With expected adjusted earnings-per-share of $3.45 in 2018, the annual dividend payout of $2.00 is likely to result in a payout ratio of 58%. A payout ratio below 60% would leave plenty of room for future dividend increases on an annual basis, as the company has done for 30+ consecutive years. AT&T does not typically raise its dividend at high rates; the company delivered a 2% dividend increase for 2018, and future hikes are likely to remain in the low-single digit range. However, dividend increases each year still help grow shareholders' income.
One risk for AT&T that investors should be aware of going forward is its debt load. The company has taken on a significant amount of debt to finance its various acquisitions. AT&T ended the most recent quarter with long-term debt of $168.5 billion on the balance sheet, up from $126.0 billion at the end of 2017. Such a large increase in debt is a concern, particularly if interest rates continue to rise. Fortunately, AT&T generates huge amounts of cash flow—the company grew free cash flow by 46% in the second quarter, to $5.1 billion. AT&T expects to generate $21 billion of free cash flow in 2018. This is more than enough to pay dividends to shareholders, invest in growth, and meet its debt obligations.
Not only is AT&T stock attractive for income, but it is also appealing for value investors as well, because of its low stock valuation. Using 2018 expected earnings of $3.45 per share, AT&T stock trades at a price-to-earnings ratio of just 9.4. This is a very low valuation for an industry-leading company such as AT&T. Fair value for a highly-profitable, growing company like AT&T could be 13.4 times earnings, which is its average valuation multiple over the past 10 years. As a result, an increase in the price-to-earnings ratio to fair value would add approximately 7.4% to AT&T's annual shareholder returns.
Lastly, AT&T's future earnings growth will add to future returns. Assuming 6%-7% earnings growth each year, along with valuation changes and the 6.2% dividend yield, AT&T's total shareholder returns could reach 20% per year over the next five years. This makes AT&T a worthwhile investment for value investors and income investors alike.
Note: This article was contributed to Modest Money by Sure Dividend.
Category: Best Dividend Stocks