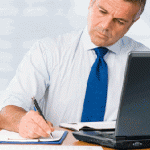 Get in on the tremendous growth prospects of these five stocks that make money every time you use the Internet and then give it back to you through generous dividends. With humanity's insatiable appetite for data increasing exponentially every year, these 'toll-road of the Internet' stocks can make you a fortune in the long run.
Internet and e-commerce stocks are hot, but it can be tough to decide when to buy and to feel comfortable with the valuations of these stocks.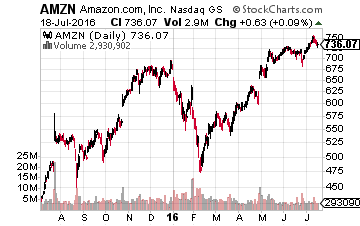 Consider one of the most popular stocks in the sector, Amazon.com Inc. (NASDAQ: AMZN). During the early 2016 market correction, AMZN dropped by 30%. The stock also trades at 300 times earnings. With that performance history, I find AMZN and many of its web-centric tech peers to be too risky as investments. However, another way to invest in these hot sectors is to buy data center REITs. These stocks that control the data centers that host all of the internet traffic and servers may be a better, more diversified way to invest in the Internet.
A data center REIT owns facilities in which tech and other companies lease space for their data storage servers, or just lease data storage space on servers owned by the REIT. A data center provides high-level Internet and/or intranet connectivity to the REIT clients leasing space. Just in your personal experience, you probably realize how the need for data storage continues to grow tremendously. These centers are highly technical facilities, so just a handful of REITs are competing in the data storage business.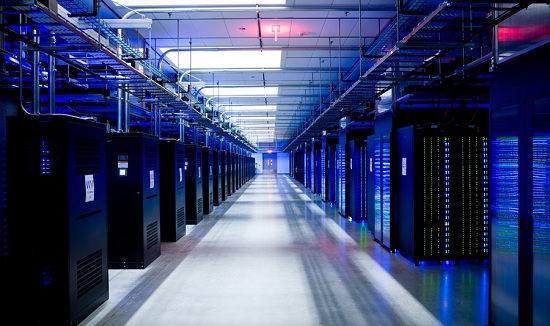 Data center REITs have tremendous ongoing growth prospects and should be viewed as growth stocks. Consider these comparative results. Over the last year the First Trust DJ Internet Index Fund, (NYSE: FDN) an Internet stock ETF, has produced a 6.5% return. The five data center REITs listed below have an average one-year return of 68%. Internet companies may be getting the glamor and growing (but not very profitable) sales, but it is the data center REITs that provide the profitable infrastructure that the sector needs to operate.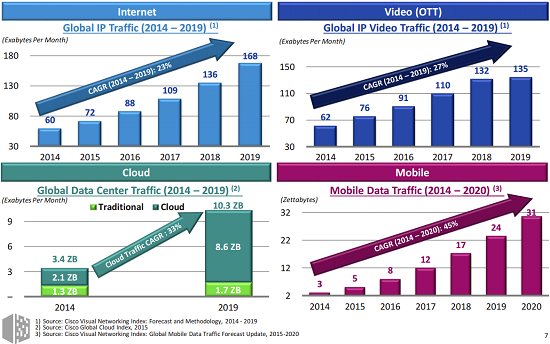 As REIT's, the data center companies can be analyzed through their dividend yields, and more importantly dividend growth rates. As these companies grow, so does their free cash flow per share, called funds from operations (FFO) in REIT jargon. As a potential investor you can look at a REIT's history of dividend growth, and then review current FFO per share growth to determine if the growth rate will continue, slow down, or accelerate. As an investor you also have the options of investing in a couple of large cap REITs or choose from several mid-cap companies. Here are five of the major players in the data center REIT business.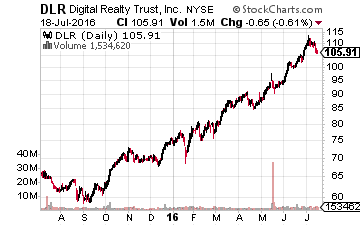 Digital Realty Trust, Inc. (NYSE: DLR) is a large-cap REIT with a global footprint. Digital Realty owns 140 properties with 26 million rentable square feet. The company provides data service to over 30 of the largest metropolitan areas around the world. Client companies include networking providers, social media, IT services companies, and financial companies. Over the last 10 years, the DLR dividend has grown at a 12% annual compounded rate. The most recent year-over-year core FFO per share number was up 9.6%. DLR yields 3.3%.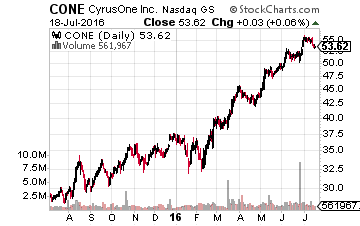 CyrusOne Inc. (Nasdaq: CONE) focuses on providing data center solutions to U.S. companies across the full range of business types. Every large corporation produces, stores, and transmits a large and, more importantly, growing amounts of data. CyrusOne targets companies in the Fortune 1000 that need help with their data storage and management. The company went public in early 2013 and has increased its dividend by an average of 35% per year for the last three years. FFO per share growth points to continued 20% plus dividend increases each year. The stock currently yields 2.8%.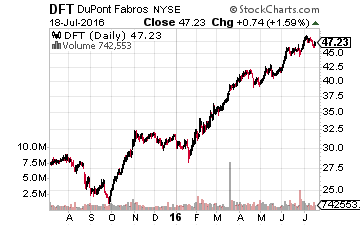 DuPont Fabros Technology, Inc. (NYSE: DFT) is also a mid-cap company and the only one of the data center REITs pursuing a wholesale strategy exclusively. Its customers are companies that require very large amounts of data center capacity. The DFT dividend has grown by an average 31% per year for the last five years, with a 12% increase at the end of 2015. This company's biggest problem is that it is challenged to develop properties fast enough to meet the demand. DFT yields 4.0%.
SEE ALSO: Sell These 5 Dividend Stocks About to Cut Yields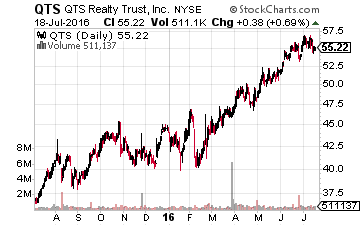 QTS Realty Trust Inc. (NYSE: QTS) is a smaller –$2.5 billion– mid-cap stock that owns 24 data centers in the U.S., Europe, and the Far East. This company's business focus is to provide the most integrated data center solutions, providing all of the data and related services a client might need in one package. QTS Realty went public in late 2013 and has announced annual dividend increases of 10.3% and 12.5%, sequentially. FFO is growing at a much faster rate, so QTS could start increasing dividends at a higher annual rate. The stock yields 2.6%.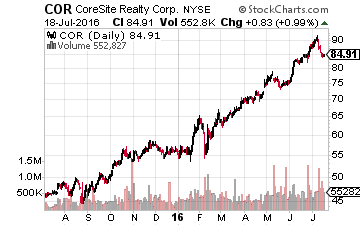 CoreSite Realty Corp (NYSE: COR) is a mid-cap company focused on providing data center services to cloud service providers such as Amazon Web Services (AWS). The company is a major provider in the space constrained Silicon Valley area. CoreSite Realty went public in 2010 and has grown its dividend by an average 68% per year over the last five years. In 2015, the COR dividend was increased by 21%. FFO per share is forecasted to continue to grow at more than 20% per year. The stock yields 2.5%.
I make it a habit of only hunting down and recommending the most stable companies that regularly increase their dividends, and this is the strategy that I use most often to produce superior results, no matter if the market moves up or down in the shorter term. The combination of a high yield and regular dividend growth is what has given me the most consistent gains out of any strategy that I have tried over my decades-long investing career.
And, there are currently over twenty of these stocks to choose from in my Monthly Paycheck Dividend Calendar, an income system used by thousands of dividend investors enjoying a steady stream of cash.
The Monthly Dividend Paycheck Calendar is set up to make sure you receive a minimum of 5 paychecks per month and in some months 8, 9, even 12 paychecks per month from stable, reliable stocks with high yields.
Category: Dividend Stocks