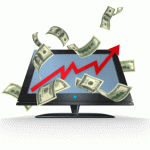 Buy these five stocks before they announce dividend increases that will send their share prices soaring. Investing in stocks with accelerating dividend payments like these is one of the best strategies to consistently increase your wealth over the long-term. 
In a volatile and sideways market like we are seeing this Summer, one way to get some positive pop in your portfolio is to hold stocks that announce higher dividends. The market likes dividend increases and such announcements usually produce a nice share price gain. The secret is to know which stocks will make a higher dividend announcement before the rest of the market finds out.
Many real estate investment trusts (REITs) are stocks that pay attractive current yields and regularly increase their dividend rates. I maintain a database of about 100 REITs with histories of dividend growth. Most of these companies increase their quarterly dividend once a year and then pay the new rate for the next four quarters. Even though individual REITs increase their dividends once a year, those announcements are spread across almost every month of the year. To capture those share price gains, you want to buy shares a few weeks to a month before the next dividend announcement is published. Now in early July, it is a great time to look at those REITs that should increase dividends in August. Here are five REITs from my database that historically have boosted their payouts in August.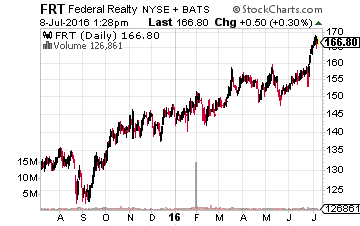 Federal Realty Investment Trust (NYSE:FRT) is a $12 billion market cap REIT that owns, operates, and redevelops high-quality retail real estate in the country's best markets. FRT has increased its dividend for 48 consecutive years, the longest growth streak of any REIT. Over the last 10 years, the average annual dividend increase was 5.3%. Last year the dividend was increased by 8%. Based on management guidance, an increase of 7% to 8% is in the cards for this year. The company announces its new dividend rate in early August. The ex-dividend date will be in mid-September with payment about a week later. FRT yields 2.25%.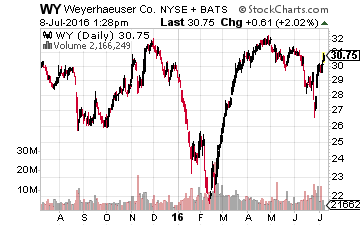 Timberlands owner and wood products producer Weyerhaeuser Co (NYSE:WY) converted to REIT status in 2010. Since then, the company has more than doubled its quarterly dividend rate. Last year, the WY dividend was boosted by 6.9%. Weyerhaeuser completed a merger with Plum Creek Timber in February this year, so its hard to predict how much the dividend will be increased this year. Historically, the company announces a new dividend rate in the second half of August, with ex-dividend and payment dates in September. From the Investor Relations website, here are the three dates respectively for this year: Aug. 19, 2016, Sept. 9, 2016 and Sept. 23, 2016. WY yields 4.1%.
SEE ALSO: Big Dividend Increases Coming to These 3 Banks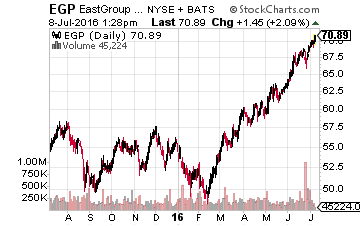 Eastgroup Properties Inc (NYSE:EGP) is a $2.2 billion market value REIT that focuses on the development, acquisition, and operation of industrial properties in major Sunbelt markets throughout the United States with an emphasis on the states of Florida, Texas, Arizona, California and North Carolina. The company has increased its dividend for 20 of the last 23 years, including the last four in a row. Last year, the payout was increased by 5.2%. Investors can expect a similar increase this year. The new dividend rate should be announced in late August or early September, with a mid-September ex-dividend date and end of the month payment date. EGP yields 3.5%.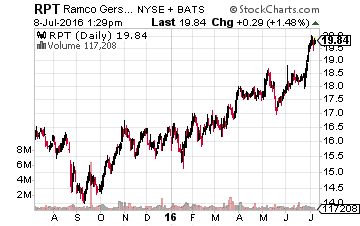 Ramco-Gershenson Properties Trust (NYSE:RPT) is a $1.5 billion market cap REIT that owns and manages large, multi-anchor shopping centers primarily in the largest metropolitan markets. The company has announced annual dividend increases for the last four years. Last year, the rate was increased by 5%. This year I am looking for a 3% to 4% increase in the dividend. Last year, a new dividend rate was announced on August 10 with September ex-dividend and payment dates. RPT yields 4.3%.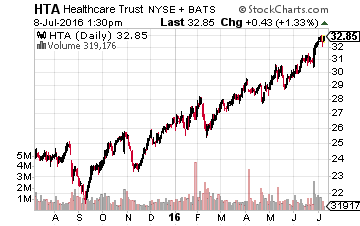 Healthcare Trust of America, Inc. (NYSE: HTA) is a $4.4 billion REIT that acquires, owns and operates medical office buildings. The company reduced its dividend in 2012 and 2013, which was followed by small increases in each of the next two years. Last year, the dividend was bumped up by 0.9% matching the increase of the previous year. In 2015, the funds available for distribution per share increased by 9%, and for the 2016 first quarter, FAD per share was up 6% compared to a year earlier. This year's dividend increase may be significantly greater than the change of the past two years. Last year the new dividend rate was announced in mid-August, with an end of September ex-dividend date and early October payment date.
Finding stable companies that regularly increase their dividends is the strategy that I use myself to produce superior results, no matter if the market moves up or down in the shorter term. The combination of a high yield and regular dividend growth is what has given me the most consistent gains out of any strategy that I have tried over my decades-long investing career.
And, there are currently over twenty of these stocks to choose from in my Monthly Paycheck Dividend Calendar, an income system used by thousands of dividend investors enjoying a steady stream of cash.
The Monthly Dividend Paycheck Calendar is set up to make sure you receive a minimum of 5 paychecks per month and in some months 8, 9, even 12 paychecks per month from stable, reliable stocks with high yields.
Category: Dividend Stocks