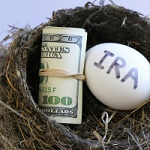 Marrying safety and yield, these three stocks are perfect examples of the kinds of investments you will need in retirement. Their safe cash flows and large dividend payments mean that you can live off the income and not worry about the money running out.
I recently read this quote in a retirement planning article aimed at educating investment advisors:
"Individuals who behave in exactly the same way over their careers—saving the same percentage of the same salary for the same number of years—can experience disparate outcomes based solely upon the specific sequence of investment returns that accompanies their career and retirement."
This means that due to no fault of your own, the timing of stock market corrections and bear markets can wipe out your retirement money just when you may need it the most. Many individual investors in the stock market are faced with three big challenges.
First, instead of a regular pension, they have lump sum retirement accounts which must be invested to both provide a living income and last for the rest of what could be a very long life.
Second, investments that historically were both safe and paid a reasonable yield no longer exist. The Fed's zero interest rate policy has pushed millions of ill-prepared retirees into the stock market.
Third, it's very hard to consistently make money in the stock market, and magnitudes harder to do so for what could be a multidecade retirement. There will be several times over a long retirement when the stock market will go into a significant decline.
History shows us that the market always recovers, but the retiree who needs an income from a now much smaller retirement account faces some serious decisions.
These are the reasons I have chosen to focus on helping investors understand and select higher yielding stocks. A high current and future dividend yield does an attractive job of offsetting the challenges discussed above. High-yield stocks provide several advantages if you are approaching retirement or already there and need an income.
First, dividends are cash income. The current list of stocks in my Dividend Hunter recommendations list have yields ranging from 5% to over 15% with an average of just under 8%. This is cash you earn and cannot be taken away if the stock market goes down.
Dividend cash gives you flexibility. You can take some or all as income to pay for your retirement expenses. You can reinvest some or all to buy more shares which will pay more dividends, resulting in a growing income stream.
The traditional, financial advisor approach to pulling an income from the stock market is to sell shares to provide the cash for retirement. To be blunt, it sucks to sell shares when the market is down and that selling will seriously affect your retirement account values when the market does recover.
Most dividend stocks will continue to pay right through a market correction or bear market and dividend investors are not forced to sell shares at the worst possible time just to have money to pay the bills.
I recommend that investors always reinvest at least a portion of their dividend income, even if in retirement and drawing a cash income to fund a lifestyle. As examples, here are three stocks that yield at least 8%. You could draw a 6% income and if you use the other 2% to buy more shares to give yourself a raise every year.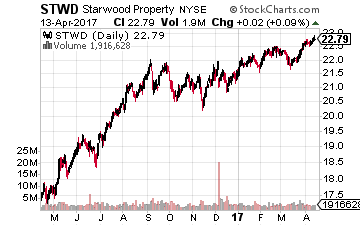 Starwood Property Trust, Inc.(NYSE:STWD) is a real estate investment trust (REIT) that makes mortgage loans on commercial properties. Starwood went public in 2009 and is now one of the largest commercial mortgage lenders in the country. The STWD dividend has been increased several times and never reduced. The stock yields 8.5%.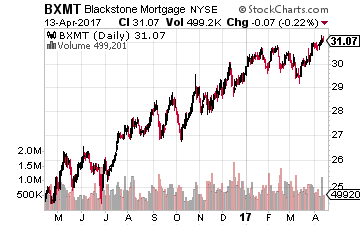 Blackstone Mortgage Trust Inc.(NYSE:BXMT) is another commercial mortgage REIT, with a business model similar to Starwood Property Trust. This REIT is managed by the Blackstone Group, global alternative asset manager. Blackstone Mortgage benefits from first look or exclusive lending opportunities provided by the parent company. BXMT currently yields 8.0%.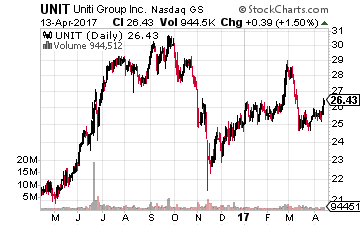 Uniti Group Inc. (Nasdaq:UNIT) is a two-year old, very unique REIT. The company was spun off by a major telecom service provider, Windstream Holdings, Inc.(NASDAQ:WIN) and owns a fiber and copper line network leased back to Windstream. Since the IPO, Uniti has been acquiring addition fiber and cell tower assets to diversify its revenue stream. Currently 25% of cash flow comes from the acquisitions. UNIT yields 9.1%.
Note: This article originally appeared at Investors Alley.
Category: Dividend Stocks To Buy?