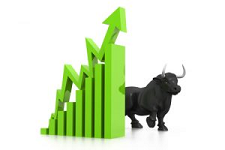 I am often asked to recommend some "safe" dividend stocks. My overall recommendation is that to invest in high yield stocks, a diversified portfolio is the best safety net. However, in the event of a steep overall stock market decline equity real estate investment trusts (REITs) provide the diversification of real property ownership compared to the corporate revenues and profits of the corporations trading on the stock exchanges. Owning shares of net-lease types of REITs will provide some stability and a growing dividend income stream right through any stock market decline and recovery.
A net-lease REIT owns a portfolio of free standing commercial buildings that are leased to a wide range in types of businesses. Most of the tenants for this class of REIT operate some sort of retail business. These are businesses that are difficult or impossible to duplicate with online, virtual store fronts. Some example business types are convenience stores, auto parts stores, health clubs and charter schools. Here are some of the advantages of the net-lease REIT sector:
Properties are leased on long-term, "triple-net" leases. These leases have the tenants pay all property related expenses such as upkeep and maintenance, property taxes and insurance. The REIT just collects monthly rent checks without being responsible for property expenses.
Net-lease contracts have built in annual rent escalators. This allows a REIT to grow its annual dividend even if market conditions make acquisitions difficult.
These REITs own hundreds to thousands of individual properties. These are large, diversified commercial property portfolios with the safety benefits from owning such a portfolio.
Several companies in the net-lease REIT sector have decades long records of paying and growing dividends. These histories show that the management teams can build shareholder value through the full range of market and economic conditions.
A return to high levels of inflation is the biggest risk faced by these REITs. Because leases are 10 to 15 years or longer, a net-lease REIT cannot quickly pass along the higher rental rates that would be the result of inflation and rapidly rising property values. In the current economy, inflation is not much of a potential risk factor.
Here are three net-lease REITs that can provide attractive yields, growing dividends and a higher level of long term principal safety compared to most other types of high-yield investments.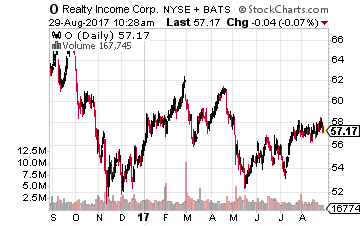 Realty Income Corp (NYSE: O) is the benchmark against which all other net-lease REITs are measured. Realty Income has a market cap of $15.7 billion, owns over 5,000 properties with 250 different tenants.
The company pays monthly dividends and has paid every month for over 47 years. The dividend has been increased every quarter for almost 20 straight years. Investors can expect 3% to 4% annual dividend growth. The stock yields 4.4%.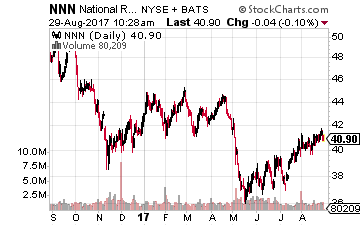 National Retail Properties, Inc. (NYSE: NNN) is a $6.1 billion market cap REIT that focuses on single tenant retail properties. The company owns over 2,500 stores, leased to 400 tenants operating in 40 different retail categories. National Retail Properties has increased its dividend for 28 consecutive years. Dividend growth will be in a 3% to 5% annual range. NNN yields 4.6%.
W.P. Carey Inc. REIT (NYSE: WPC) is a $7 billion market cap REIT that owns about 700 properties in the U.S. and Europe. Properties are primarily industrial, office, retail and warehouse facilities. The company also generates 18% of its funds from operations acting as management advisor for another $13 billion of privately held commercial real estate. WPC has increased its dividend every year since going public in 1998. Currently the dividend is being increased by a small increment every quarter, with annual growth of about 2%. The stock yields 5.9%.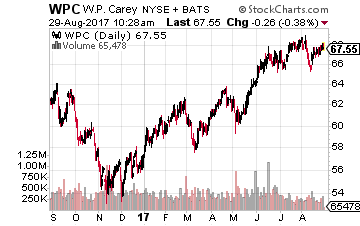 Triple Net Lease REITs are a great addition to your portfolio if you're trying to build up a reliable income stream fast. The three mentioned above have been steadily paying dividends and raising them every year for about 20 years, or more in the case of NNN. That's the kind of surety anyone trying to build up retirement money really needs these days. And they're the kind of stocks in my Monthly Dividend Paycheck Calendar currently used by thousands of income investors looking to boost their retirement income.
Note: This article originally appeared at Investors Alley.
Category: Dividend Stocks To Buy?