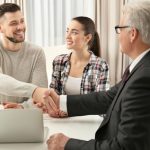 Investors who buy stocks for yield and dividend income soon learn that, for most of these investments, they need to keep a close eye on those investments. For many income stocks, the cash flow to pay dividends can be at risk and the business results – revenues, profits and free cash flow – should be monitored to make sure the companies can continue to pay the current dividend rate. If you want to gift some dividend paying stock shares, the idea is to find companies or other dividend paying investments that you can count on to pay steady and growing dividends for a decade or longer.
Buying dividend paying shares and setting them aside to provide a future benefit to an heir or someone else to whom you want to leave a financial legacy has significant benefits. Higher yield dividend investments provide the more certain return of cash income payments. If these dividends are automatically reinvested, the stocks take advantage of both dollar cost averaging and the power of compounded growth. To avoid the need to actively manage these "gifted" shares, you want to own investments that can reasonably be counted on to continue their past histories for many years into the future. Here are three income investments that provide a quite diversified portfolio from such a small number of stocks.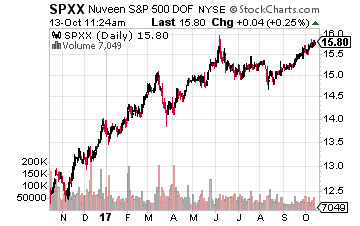 The S&P 500 stock index covers the 500 largest publicly traded U.S. corporation. It is the benchmark for stock market returns. The Nuveen S&P 500 Dynamic Overwrite Fund (NYSE: SPXX) is a closed-end fund that mirrors the S&P 500 with a twist. Fund manager Nuveen has developed index tracking closed-end funds that use covered call writing to generate a cash income while capturing much of the upside of the broader market indexes. With SPXX Nuveen uses a proprietary dynamic call option strategy of covering 35% to 75% of the portfolio with a long-run target of 55%. The sold call options allow the fund to pay an attractive dividend yield while giving broad stock market investment exposure. SPXX yields 6.4%.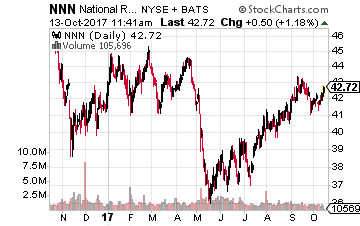 National Retail Properties, Inc. (NYSE: NNN) is a $6.1 billion market cap REIT that focuses on single tenant retail properties. As the stock symbol implies, property tenants are signed to triple-net leases, which makes the tenant responsible for all property expenses, such as taxes, insurance and maintenance. These are long-term, 15 year plus leases with built in annual rent escalator. The company owns over 2,500 stores, leased to 400 tenants operating in 40 different retail categories. The majority of National Retails tenants operate business, such as service stations, health clubs and restaurants that cannot be supplanted by Internet sales. National Retail Properties has increased its dividend for 28 consecutive years. Dividend growth will be in a 3% to 5% annual range. NNN yields 4.5%.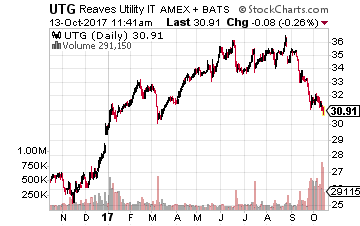 The Reaves Utility Income Fund (NYSE: UTG) is a closed-end fund that focuses on paying a steady income to investors. Reaves Asset Management has a 40-year history of managing accounts focused on key infrastructure-related industries such as utilities, energy, telecommunications, and water. While the majority of money managed by Reaves is in private, institutional accounts, the firm offers publicly traded closed-end fund that provides Reaves superior investment management opportunities to individual investors.  The UTG portfolio owns public utility stocks and diversifies into telecom and energy infrastructure stocks. This fund pays a monthly dividend and has paid that dividend for over 13 years without a reduction. The dividend rate has slowly, but steadily increased. UTG is the utility sector investment for an investor who wants current dividend income. The fund yields 6.2%.
Note: This article originally appeared at Investors Alley.
Category: Dividend Stocks To Buy?